digital marketing
The world is changing and so is the way of its commerce and business operations. According to statistics, the growth of the Indian e-commerce market is pushing to Rs 7 trillion by 2023 due to the pandemic and multiple lockdowns. This strongly suggests that the growth of digital marketing is on an upward trend and has positively impacted businesses as well as the lives of people.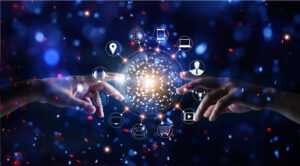 What are we Offering?
SEO
Get top Google Search Result Page
Google Ads(PPC)
Social Media Management
Email Marketing
Website Designing Development
Facebook Marketing
Conversion Rate Optimization
Content Marketing
App Development
Any modern brand that wants to get ahead in the current business climate will need to adopt digital marketing as part of their overall strategy. A step to include in your company to generates lead, sales and revenue. Digital marketing needs to cover a lot of things to reap its benefits in full fledged manner and what else could be better than getting all of them under a single roof.